Meet NJ Wedding Photographers
---
As premier boutique artists, the NJ wedding photographers who work for New Jersey Videography have to possess a talented eye for imagery and a commitment to personal service. The team of wedding photographers in NJ and experienced Indian wedding photographers includes several award winners whose work has appeared on both prime time and feature-length productions.
These dedicated wedding videography and photography experts look forward to capturing your big day. Read our New Jersey photographers stories and visit their portfolio page to find the one that best matches your vision and aesthetic. Then contact us to check their availability for your wedding date.
loves to capture raw emotions
Kam - Photographer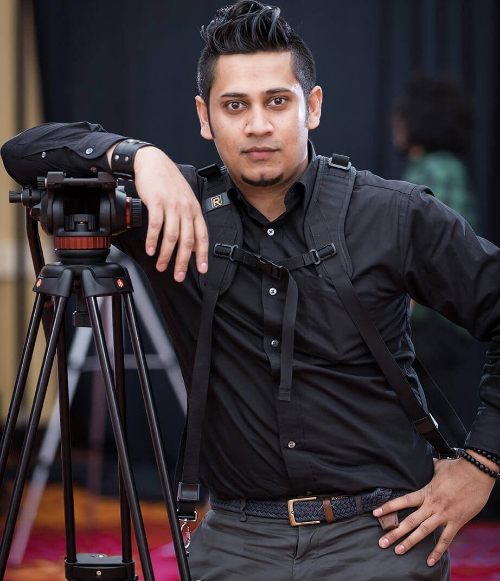 Kam, is a NJ wedding photographer who loves to capture raw emotions — especially in those moments that are the most cherished of your life. He is a member of the best rated group of NJ photographers and wedding photographers in NJ. It takes a unique skill to capture that authenticity in pictures. While shooting, he devotes his heart and soul to his work. He doesn't shoot to reach the maximum number of snaps. Rather, his goal is to provide you with unique images of your most precious moments.
An experienced Indian wedding photographer
He uses a fashion and photo journalistic approach to wedding photography to give you perfect coverage. You get to enjoy your special day, knowing your photography is in his knowledgeable hands of one of the best rated wedding photographer NJ.
Photojournalism, cinema, and art
Are the elements that Kam strives for while narrating weddings, events and stories through his wedding photography. He loves to have fun and create images that showcase personality, style and quintessence. Kam strives to deliver modern and timeless images, coupled with some artistic, spontaneous fun!
Photography and art
Always been an integral part of Kam's life. In college, he started with black-and-white film photography and graphic design. His interest in picture making led him to a career in product photography and graphic design, where he was surrounded by pop culture imagery. While he loved the darkroom experience, he's become thrilled with digital technology.
It's always been his pleasure to serve his clients with personalized services and all the outstanding NY or NJ wedding photographers package it allows him to create. Kam a professional Indian wedding photographer maintains the highest professional standards and aims for complete customer satisfaction. Portfolio page.
never makes you bored
Eugene - Photographer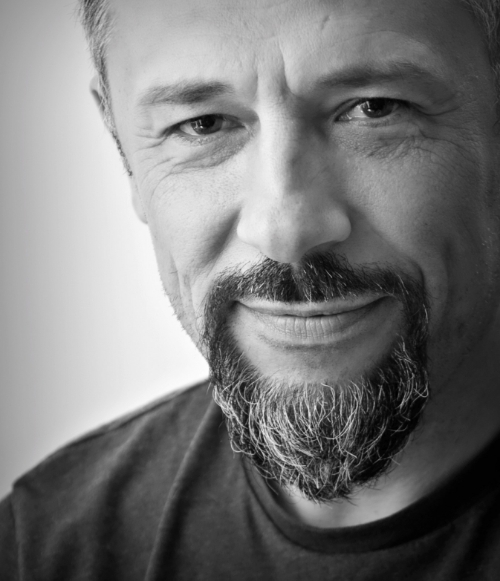 Eugene is a wedding photographer from Russia, living in New York for almost 20 years. He was dreaming to do photography ever since he was a young boy and was always interested in how people can capture the moments with camera.
Once he visited a gallery of NJ photographer who captures images of people around the world. Every picture that he took told a story (the eyes, emotion and light.) He was really shocked…. and inspired, but this became some of the key points for him when he started photography, (capturing relationships between people.), then he began career as a professional photographer.
From his long experience as an assistant for a wedding photographer, who happened to become his best friend later on, he learned 3 things to be a professional photographer: Love what you do, respect people who you are working with and never stop education.
Eugene is among the best wedding photographers in NJ, a real PRO, he will "never makes you bored." As a wedding photographer with all his knowledge and experience, he would love to serve you and make your Big day as smooth as possible and capture all-important moments.
We invite you to check his Portfolio page.
thrive on finding the beauty in simple situations
Marina - NJ Wedding Photographer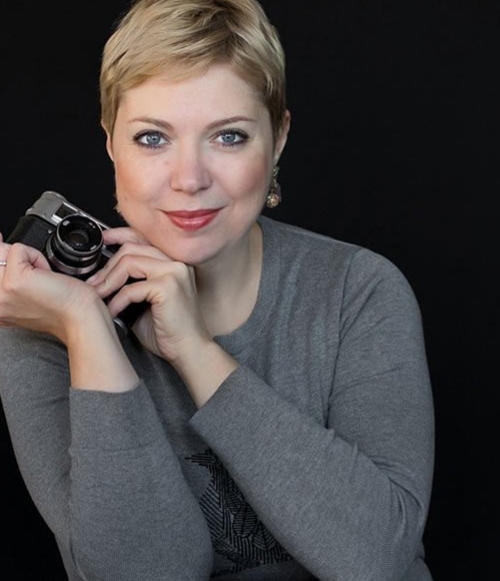 Marina is a talented NJ wedding photographer.
Known for capturing amazing artistic imagery
Over the past 15+ years Marina become well known for capturing amazing artistic imagery & an interaction with her couples while shooting. Marina is member of the best rated group of NJ photographers and wedding photographers in NJ.
Capturing the love, joy & tears
Capturing the love, joy & tears of couples special day & who you truly are is her specialty. Oh yeah, she lives for crying grooms, energetic crazy brides & the lives that bloom from this special union.
Unique style
Her unique wedding photography style provides a blend of creatively posed & spontaneous/candid portraits with both natural light & flash that fits every couples needs.
Shooting all over the U.S. & Internationally
Shooting in locations all over the U.S. & Internationally, New Jersey wedding photographer Marina gives each couple an experience you can't buy.
Wedding photographer Marina is working together with the best rated wedding videographer NJ, Alex Perelmuter and his talented wedding videographer team. Check out her portfolio. We look forward to welcoming you to the New Jersey Videography family of couples! Visit our New Jersey wedding photography center in East Brunswick, Fort Lee, Hoboken, Hackensack. 
camera become his lifelong friend and ally
Vlad - Photographer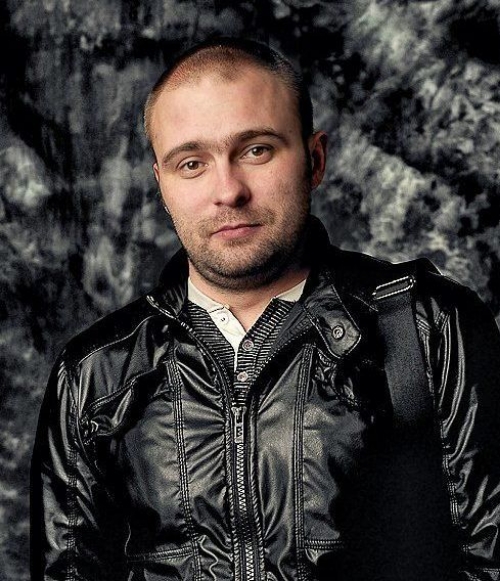 International award winning wedding photographer based in Philadelphia, PA.  He really loves photography, and his experience of more than 17 years has allowed him to create a brand that is art-focused, blending traditional photography, creative photojournalism, and modern fashion influenced portraiture.
Loves to travel
Fortunately, his work has allowed him to travel to many locations throughout the world to photograph client's amazing day, so he loves to blend both US and European trends in wedding photography.
Attention to every detail
Every wedding is unique, and he firmly believes that your wedding photography should absolutely reflect the essence and joy of your precious moments through thoughtful preparation and an attention to every detail that you truly deserve.
Vlad prides himself on impeccable service, ensuring that your entire experience is just as flawless as your wedding photos. 
Portfolio page.
telling stories through many mediums of art
JEN - Photographer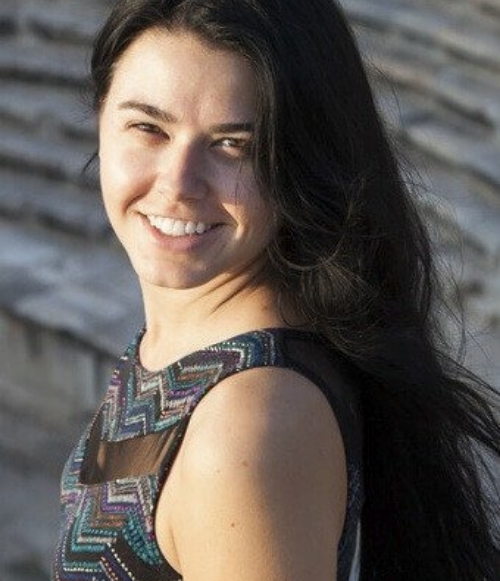 Jen Marvel a NJ wedding photographer has been telling stories through many mediums of art since she was seven years old. As a child, she often followed friends around with her camera, annoying them at every turn, yet capturing moments others never even noticed. She knew then she had a gift. Jen is a member of the top rated group of NJ photographers and wedding photographers in NJ.
Fell in love with photography
She fell in love with photography while travelling. She documented the people, places and food she encountered. Since then, she's been fascinated by the human condition and possesses a strong desire to move people with the photographs she takes.
Daydreamer and explorer
A proud daydreamer and explorer, Jen loves watching the world. She sees things in a different light, so she can pull elements out of everyday surroundings and mix them to create a visionary story that tugs at the heart. She can capture your unique personality through her talented camera eye.
Her favorite subjects
Her favorite subjects are the simple yet real moments sparked with chemistry, once-in-a-lifetime days, old souls and striking, colorful food. As your New Jersey wedding photographer, she captures the chemistry and magic during your big day. It's those special moments — portrayed in images that will surprise and delight you when you review your wedding photography packages — that makes Jen's brand of wedding photography so special.
Jen Marvel is working together with best rated NJ wedding videographer, Alex Perelmutter and his talented wedding videographer team.
She's shot in more than 700 restaurants in the Tri-State area alone, but people make tempting targets too. No matter what your wedding day environment includes — indoor or outdoor, large or small, lavish or simple —Jen will portray the beauty and splendor in any of the wedding photography packages. Portfolio page.
300+ Weddings & Events since 2010 | Canon Professional
Steve - Photographer
Professional event and wedding photographer for over 10 years.
Stephen has been a professional photographer for the past 10 years. He loves to shoot weddings and portraits. His approach to weddings is to catch moments that go unnoticed. He has a keen eye for detail and catching the overall mood of the people and place that he's photographing. His aesthetic leans more towards the natural beauty of the environment and the people that embody it.
Stephen is intrigued by the interaction of people and excited when he has the opportunity to capture it. He likes to have a connection when photographing people and knows when it's the right time to snap a photo.
Check out his portfolio. We look forward to welcoming you to the New Jersey Videography family of couples!
Do you have questions to our NJ photographers? Would you like to schedule an appointment with nationally recognized, best rated NJ wedding photographers in NYC or New Jersey, please contact our photography and videography experts for a FREE consultation. During your initial consultation we offer wedding photography and videography samples and discuss pricing options. We offer photo and video package discounts.