Videography for Weddings
---
It's nearly impossible to choose the best work from the many wedding video samples created by the NJ Wedding Videographers at New Jersey Videography. On this page, you can find examples of what they can do for you at very affordable NJ videographer prices!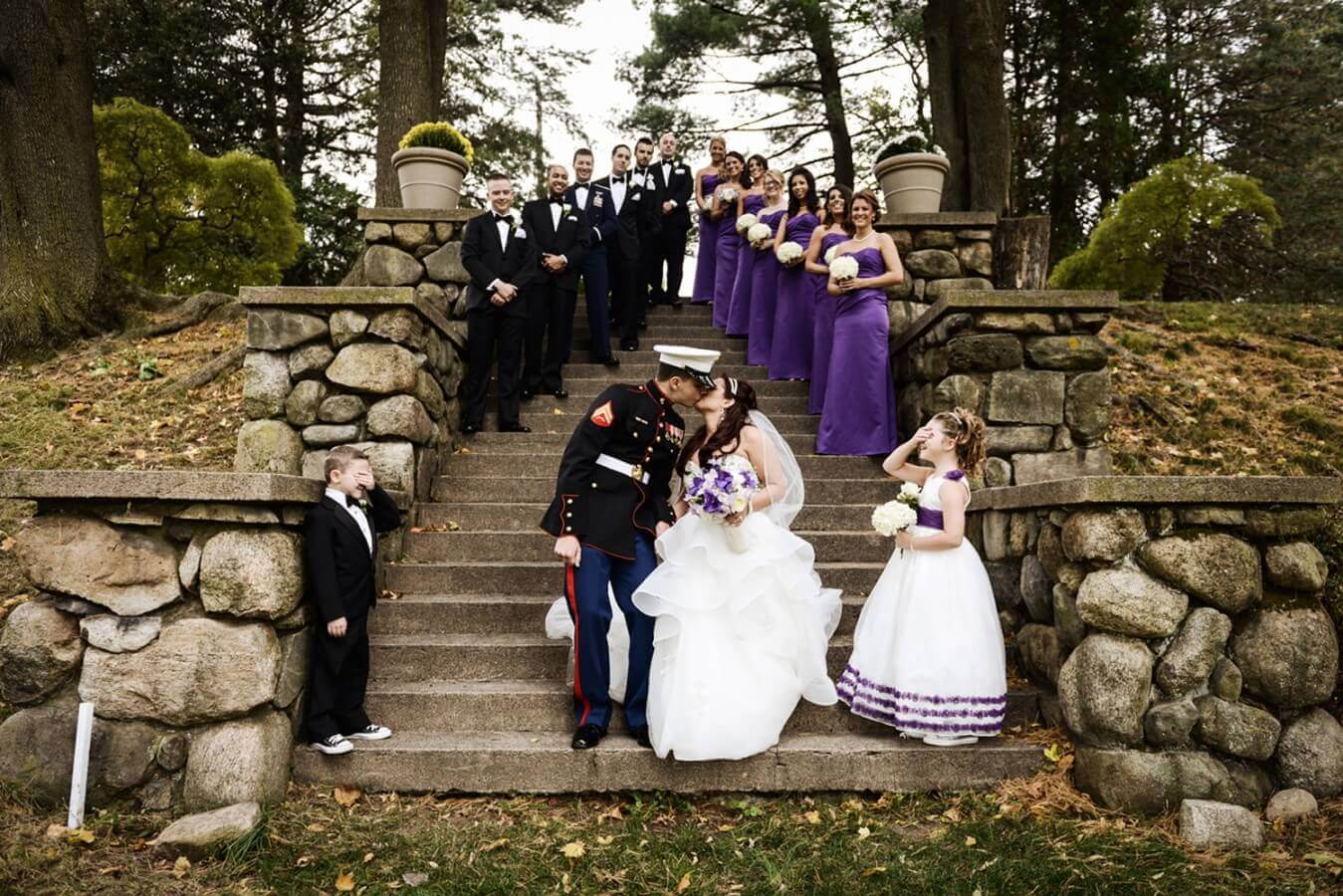 Take your time viewing the New Jersey and New York wedding video samples below. Check out the respect and attention to detail that went into the videography for weddings. These wedding video samples showcase the depth of cinematography and passion of the New Jersey Videography team — as well as the type and quality of shots, style and work you can expect from NJ/NY professional wedding videographers.
Videography and Photography for Weddings — Your Way
If you are looking for something specific, the team at NJ Videography can accommodate you. Ask us to send you additional wedding video samples that reflect your dreams and ideas. Your NJ photographers and videographers can capture your style, whether it's classical or outlandish. For example, here are some wedding styles New Jersey Videography has covered:
Modern Weddings
Classic Weddings
Vintage Weddings
Elegant Ceremonies
Seasonal Weddings
Adventure Themes
Avant-garde
Kooky/Fun
Cultural Weddings
See some specific examples below:
The Ashford Estate in Allentown, NJ
Jaime & Richard
Sometimes, couples love NJ videographers so much, that they take them to their destination wedding. The challenges are enormous, but the team at New Jersey Videography creates wedding videos that encompass the entire experience, from the boudoir to the shipboard ballroom. You, your guests and the vast beauty of your location take center stage on your very special day. You can get an exceptional wedding video no matter where you go. Contact us today to work out the details.
Above Rooftop in Staten Island, NY.
Josephine & Ilya
For many weddings throughout the Tri-State area, couples like to create a montage of their experiences on that special day. Through the expertise of NJ videographers, Josephine & Ilya were able to capture both the indoor and outdoor settings that comprised their day. This is an example of the diversity you can expect from New Jersey Videography. Contact us for an estimate of cinematography options for your wedding.
The Park Savoy Estate in Florham Park, NJ
Tysheerah & Curtis
Everyone has an idea of the kind of wedding videos they want to portray their feelings and their sentiments. The NJ videographers at New Jersey Videography serve as flies on the wall of your mosaic and shoot, edit and splice to provide you with cinematography results that give you the personal touch you desire from videography for weddings — your wedding and no one else's! Contact us for details.
Royal Alberts Palace in Edison, NJ
Angelika & Mehul
Indian weddings are spectacular events, resplendent with joyous activities and tradition. The colors, excitement and respect for that tradition provide ideal landscapes for outstanding wedding videos. The videography for these weddings requires a unique perspective of the Indian culture, as well as an abiding respect for tradition. NJ videographers are honored to accompany you on your special day to highlight the special moments seen in the reverent and outstanding highlights of an Indian wedding.
We are an award winning and a highly rated NJ wedding videography and photography studio based in New Jersey. We serve clients in New Jersey, New York, Pennsylvania and Connecticut.
Do you have questions about Wedding Highlights or to our NJ videographers and wedding photographers? Would you like to schedule an appointment with nationally recognized, best rated videographer, nj wedding photographer in NYC or New Jersey? Please contact our event cinematography or photography experts for a FREE consultation.
During your initial consultation we offer a wide variety of photography and videography samples including Wedding, Bar Mitzvah, Sweet 16, Anniversary Video and discuss pricing options. We offer photo and video package discounts.