Photo Booth is a creative way to have fun and give your guests a lasting memory of your event.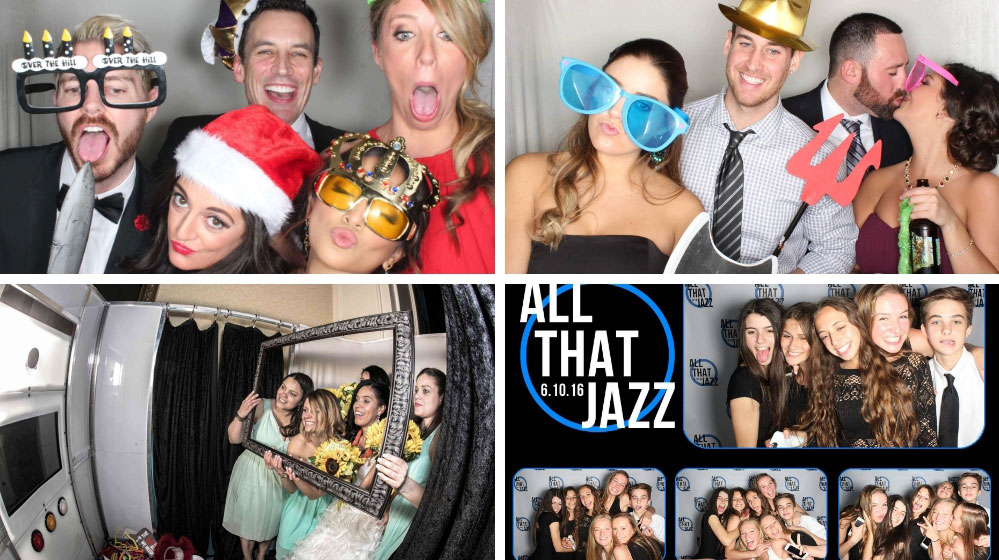 A photo booth rental has made the transformation from a novelty to an essential part of any event. Not only are you adding an extra layer of entertainment for your guests (especially the drunk ones) but you're also sending them home with a memory of your big day.
What makes our Photo Booth so Special, is the service and attention we give to your guests that use it! At every party, gala & event, our Photo Booth comes with one highly trained attendant who sets up the photo booth prior to the party starting. The booth is discreetly positioned in the room to give the best backdrop shot of the event, as it unfolds. A selection of props & the party book are carefully laid out on a table next to the photo booth.
Once the event starts, guests are greeted at the Photo Booth and are always helped to use the booth, even when they know how to use it. This allows guests to focus on having fun with the props & photos without ever having to figure out how to use the booth. No need to lean in to touch the screen to start it or touch it again to print their photos. That's why we're here!
Once the photos have been printed in duplicate, the attendant directs the guests over to the party book to attach one of the photo strips onto the page & to write something memorable to the family hosting the party. The attendant can also, help the guests attach the photos & help them write & decorate the page. The attendant is there to help guests have fun & feel comfortable with the Photo Booth & the photos they have taken. Providing an experience that is captured in a photo keepsake will make their special day memorable in years to come.
wedding videography new york, new jersey
Our outstanding artistry comes in optimal packages starting at $1,995
See It For Yourself
© 2022 NEW JERSEY VIDEOGRAPHY BY ALEX PERELMUTER