New Jersey Videography always appreciates feedback from our valued patients. We encourage you to leave your feedback on Google (East Brunswick, NJ, Hoboken, NJ, Hackensack, NJ), Weddingwire, The Knot or simply use the form below to leave your honest review. We value your feedback. Please read what others are saying about our videography and photography services.
387 Total Reviews
5
---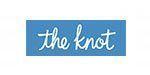 Julia
Source: The Knot | Jul 17, 2019
These gentlemen are absolutely BRILLIANT. They were respectful and patient with my bridesmaids and I in the craziness that occurred on the "Big Day". Going through the wedding process you get a lot of advice from EVERYONE even some you don't want. I will never forget what someone said to me "It is going to go by so fast, you'll never get to really see everything." Great! So on the day of my wedding I expected the night to go by fast and not get to see everything...but little did i know these handsome guys captured everything and more of what I overlooked in the shuffle of being a bride. From my fathers tears to the Champagne toast I got to relive the most magical, amazing day of my life. I loved the fact that my family in Buffalo and friends who couldn't be there to share the night with us felt as though they were there watching our video and looking at my pictures. I am telling you, people I don't even know come up to me and say "That was the most amazing video I have ever seen in my life" I cant take any of the credit! These gentlemen are insanely talented when it comes to capturing an event so special. The quality of these pictures and videos is one i can be proud of and show to my children one day. THANK YOU!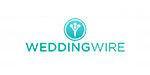 Jenny
Source: WeddingWire | Jul 16, 2019
Alex was a joy to work with. He was very professional, and our wedding pictures are gorgeous and videos... OMG. They captured so many special moments at our wedding; my husband and I keep looking at our album over and over again because we love the pictures so much. Additionally, Alex was very prompt to respond to any phone calls or emails, and easy to schedule meetings/engagement picture sessions with. They captured beautiful pictures in a timely manner, so that the day of the wedding we didn't have to spend very much time taking pictures. Alex has a passion for photography and produces beautiful work. He is very kind and a joy to work with.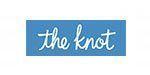 Jacklyn
Source: The Knot | Jul 10, 2019
Alex and Felix are amazing! We planned our ceremony long distance from Boston, and the communication beforehand was excellent, and everything went like clockwork the day of the wedding. Besides a truly amazing edit of the ceremony with perfect sound (even on a windy day in Central Park!), They accompanied us around the park for a good while after the ceremony and provided us with excellent raw footage of our special day. Dan and I can't recommend this team highly enough -- we might get married again just so we can use them!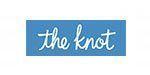 Joy
Source: The Knot | Jul 04, 2019
My wedding pictures and videos are more impressive than I imagined! I loved it. Everything was so professional, their work is amazing with no doubt. I would recommended to any bride to be, you'll be satisfied. By the way I loved my pictures so much that I wanted to show it to everybody; it's just perfect. I'm glad I chose them to capture one of the most important and happiest days of my life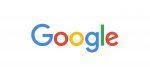 Deacon Carroll
Source: Google | Jul 02, 2019
Alex Perlmutter was amazing! Very professional and he knows what he's doing. He made great suggestions for my videography and his work speaks for itself. Would definitely recommend his service and will be using him again in the future! Very satisfied client.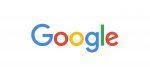 Martin Grinnborg
Source: Google | Jun 25, 2019
New Jersey Videography were great! We absolutely loved our photographers and all of our photos were ready to view very quickly after our wedding! Would recommend to everyone!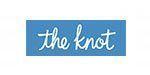 Jaclyn
Source: The Knot | Jun 20, 2019
Hiring Alex and his team was by far one of the BEST decisions we made for our wedding! He went way beyond our expectations! We searched high and low for studio that could represent our style of artistic, simple, fresh, and unobtrusive, and when we came across New Jersey Videography, we knew we found exactly what we were looking for. He was so easy to work with, patient, and open to all of our ideas. His experience and artistic eye captured so many moments that we missed during the evening because we were so busy greeting and enjoying our guests! Best of all, our guests had no idea they were there. They just blended right in with the others and were never in anyone's face. The final photos and film is absolutely perfect. It's artistic and captures every feeling of the day, so much so I still cry every time I watch it. Not to mention, his prices are unbelievably reasonable. You won't be disappointed!!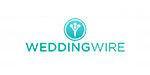 Paige
Source: WeddingWire | Jun 19, 2019
Alex is truly fantastic to work with and his ability to capture all the special details of the day is outstanding. He is extremely flexible and will respond very quickly to any questions or concerns you have. His passion for photography really comes through in his work and I am so happy we decided to have him there to capture our special day.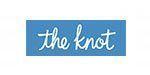 Abril
Source: The Knot | Jun 12, 2019
WONDERFUL!!! Alex and his staff were professional from beginning to end. There were no hassle and they were very accommodating. The photographer and videographers made everyone very comfortable. I highly recommend New Jersey Videography and would use them again without a doubt. I loved all of my pictures and the video was incredible. They set the standard for excellence!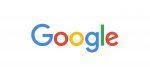 Nazzy Devid
Source: Google | Jun 11, 2019
My husband and I hired Alex to video our wedding. Videography was one of those options going in,but now that our wedding is over, we realize that videography should be a necessity for all couples. Alex quietly and professionally shot our entire day (we hardly knew he was there) and somehow managed to beautiful capture all the most special moments-- ones we clearly remember and moments we were unaware of! He was an absolute to work with leading up to our wedding, during our wedding, and following our wedding. The result is an amazingly beautiful, ethereal, and romantic trailer of our day that we will always cherish. We couldn't recommend Alex and the team at NJ Videography more.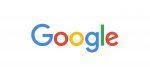 Sandra Calhoun
Source: Google | Jun 11, 2019
I would recommend NJ videography to anyone in need of the best wedding videographer in NJ! Alex did an amazing job capturing our special day. We have watched the video a thousand times and have shared it with our family and friends. No one can get over get over how wonderful it is. We are so grateful to Alex for producing a video we will always treasure.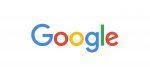 Juan K Johnson
Source: Google | Jun 11, 2019
I highly recommend NJ Videography! I was more than thrilled with my wedding video! The editing was so unique! We loved the moments that were unobtrusive and we were able to enjoy our wedding! They were a pleasure working with them and recommend them!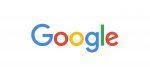 Ella Brownte
Source: Google | Jun 11, 2019
It was the right choice to hire NJ Wedding photographer Marina! I'm really impressed by our wedding pictures! They are full of emotions, especially love and happiness! That's exactly what I wanted!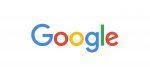 Callie Amore
Source: Google | Jun 11, 2019
We are so thankful to have found NJ Vidoegraphy to film our wedding day. They are an incredible, talented team led by Alex and they were such a pleasure to work with every step of the way!! Not only did they capture every special moment of our day, they told our story in such a unique and beautiful way. We have probably watched our wedding video at least two dozen times and we are more impressed each time we do. Thank you NJ Videography for an outstanding job.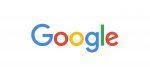 Linda Span
Source: Google | Jun 11, 2019
My husband and I needed to plan our weeding in West Orange NJ all the way from Atlanta. Looking for vendors was difficult because we were unable to meet with them. We found NJ Videography and they provided excellent clear communication, pricing, descriptions, etc. On the day of the wedding they were amazing. I barely noticed they were around yet they working on some amazing shots! When we finally saw the trailer I could not believe the quality of the video, especially the drone videography taken outside of the Manor. Outstanding wedding videography service. We are so lucky and so grateful.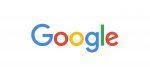 Dana Butler
Source: Google | Jun 11, 2019
Alex and his assistant were fantastic and the perfect fit for our May daytime wedding. They were courteous, witty, and extremely helpful in making the day run smoothly. The bridal party as well as the guests didn't even notice there was a videographer because Alex doesn't shove cameras in guest's faces. He and his assistant were present but not obvious. If you want professionalism, a really nice person, and someone who loves what he does--hire New Jersey Videography and Alex. Will review again once we receive our trailer and wedding video! We can't wait to see it.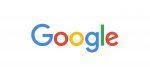 Maria Appeling
Source: Google | Jun 11, 2019
By far the best wedding cinematography company out there. Their work is breathtaking and they are truly a great couple. Our wedding day would not have been captured as perfectly without them.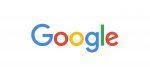 Luther K. Cleary
Source: Google | Jun 11, 2019
Alex and team are the best wedding cinematography in NJ. We honestly cannot put into words what an incredible job they did and how pleasant they are to work with. We went back and forth about whether we needed a videographer for our wedding, but after receiving our highlight reel I can't believe we even hesitated. Retaining NJ Videography is the best decision we made!!! They are s professional, talented, responsive and easy to work with - we barely noticed them during the day, and yet somehow they managed to captured every single special moment, including some we were not aware of, and turn it into the most beautiful video beyond what we ever expected. If you want the best wedding videographer in New Jersey, this is the one.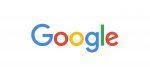 Helen Maxwell
Source: Google | Jun 11, 2019
Don't waste your money on another wedding photographers! You will get the pictures you've dreamed of!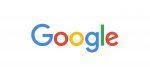 Maria Garvey
Source: Google | Jun 11, 2019
We could not have asked for better wedding videographers! This is the first vendor we picked and it was a hit! Alex and company delivered the highlight video of our dream! It's emotional, warm and very personal! We love it and re-watching it brings us back to our wedding day! If you want to see true feelings and emotions in your video go with NJ Videography and you will not be sorry! We will be recommending them to all of our friends and family!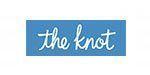 Asmi
Source: The Knot | Jun 06, 2019
Alex did a wonderful job and produced a really amazing pictures and beautiful video. They captured all without being intrusive. We are very very happy with the final products. Definitely recommend.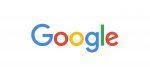 Dean J Grizzle
Source: Google | Jun 01, 2019
We got married on Saturday, 4/06/19 at the Stony Hill Inn in Hackensack. Alex and the NJ Videography team were exceptional!! Words cannot express how comfortable and happy they made me feel. I am beyond thrilled to have worked with them, they made every picture so easy to take and the video crew was not even noticeable.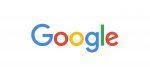 Bobby E Marcum
Source: Google | May 27, 2019
Alex of NJ Videography provided the best service for an engagement party that I've designed. Alex and his team were very professional. My clients are very pleased with the outcome of the pictures and videos. I would give him 5 stars!!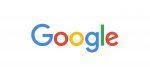 Douglas Adams
Source: Google | May 25, 2019
If I could give more than 5 stars, I would! Alex is very engaging and an amazing talent who was able to capture our personalities in the photos. My children and I had a great and fun time during our photo shoot just in time for the holidays! Many thanks, Alex!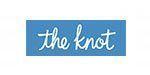 Ashley
Source: The Knot | May 24, 2019
Alex was one of the best choices I made in planning my wedding! He was on time, listened to everything I wanted, and completed everything (photos, highlight video, edited video, and photo and album) FAST! I was not expecting to receive everything so quickly. Everything came out perfect! Honestly, best I've seen yet! 🙂 thank you Alex for always getting back to me so quickly and really honoring everything single request!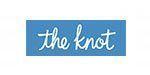 Sonali
Source: The Knot | May 23, 2019
My whole experience with New Jersey Videography was amazing...they treated me like a member of the family! It was such a treat to have them with us on our big day...and yes, we hardly even knew they were there. With Alex and his crew, you get the most BANG for your BUCK. Best value I found for the quality and the professionalism. Thanks guys!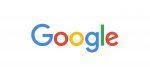 Stephanie Metzler
Source: Google | May 22, 2019
Alex did a fantastic job at our wedding. He was very responsive to emails, which made the coordination process smooth. They delivered the final product faster than expected and we could not have been happier with the finished results. Our family and friends are still raving about the videos from our wedding. Another thing to note was that Alex and team filmed everything without being intrusive. They captured all the important moments in our special day and did an amazing job. We highly recommend Alex for anyone who is looking to book a videographer for his or her wedding.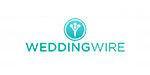 Tim
Source: WeddingWire | May 21, 2019
Alex was amazing to work with. His attention to detail was great. He so full of energy and a real pleasure to work with. We met several other photographers and videographers, and by far Alex was the best value. We're so glad we chose him, and highly recommend his services to everyone.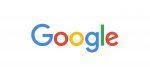 Ricky J Carter
Source: Google | May 19, 2019
Alex and his team did a great job with our engagement and wedding photos! They came and everyone was so professional!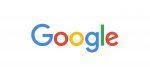 David C. Sanford
Source: Google | May 11, 2019
Mind blowing. I recommend the "same day edit" if you want one of the most amazing and unique wedding experience during your wedding. His style is cinematic and dynamic and does an incredible job at conveying the "story" of the wedding day. Not only does Alex do a seemingly impossible feat with the same day edit, but he's also one of the most responsive vendors you can encounter. He's humble, fun to hang out with the day of the wedding (so important!), and is a calming force in the chaos that is the wedding day.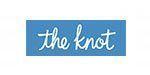 Elizabeth
Source: The Knot | May 09, 2019
Alex was one of the best deals of our wedding! His final product for our wedding was so much more than we were expecting, considering he was the most affordable.... photo and video we could find. His work is definitely worth more than he's charging. Watching our pictures and videos after the wedding actually transformed some of my difficult memories from the wedding. He did such a great job and he comes highly recommended from my husband and I! Thanks Alex!!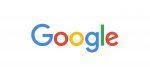 Alice
Source: Google | May 08, 2019
Thank you Alex for capturing all of the special moments from Steve and my wedding day. We got so many compliments from our guests on the same day edit video your team put together. We cannot thank you enough. Keep up the good work!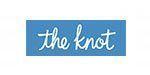 Wendy
Source: The Knot | Apr 25, 2019
Alex and his team are AMAZING! I contacted him only three months before my wedding and he called me the same day I emailed him. I really wanted New Jersey Videography for my wedding and couldn't be more happy with the results. They picked up on the small moments that are precious to me, such as my husband rubbing my hands to calm me down during the ceremony, and my 90 year old grandmother smiling at me as I walked down the aisle. They worth every penny! They captured our quirky personalities to a tee with their song selections for the cinema video. I recommend them over and over again.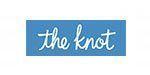 Valerie
Source: The Knot | Apr 15, 2019
Alex was ahhhhhhhmazing to work with! He was professional and very responsive from beginning to end. He captured our wedding memories beautifully and I've not been able to stop staring at my proofs since receiving them back - a week after our wedding, might I add!! I would recommend him to anyone getting married and I already have to engaged friends!!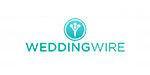 Valerie
Source: WeddingWire | Apr 14, 2019
I booked Alex for my wedding and I am so happy I did!! Not only was he friendly and customer service oriented; he was also extremely fast in delivering my wedding proofs-within a week of my wedding!!! I've not been able to stop staring at my pictures since receiving my proofs and it's going to be an extremely hard decision choosing which ones I want for my album!!! 🙂 In addition to professionalism and prompt service, you'll also receive a great package deal from Alex and you can't beat that when it comes to capturing your memories! So glad I chose him!!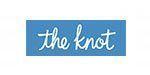 Ramy
Source: The Knot | Apr 11, 2019
I would recommend New Jersey Videography to everyone! The quality was flawless and amazing! They captured my wedding better than I ever could have dreamed!! You won't be disappointed!!!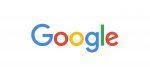 Marina
Source: Google | Apr 11, 2019
New Jersey Videography did a fantastic job on the videography for my wedding. We booked a package that included a short highlight video and a longer feature film, and they really listened to us and included exactly what we asked for in both films. We went through a few different rounds of editing, and they were very flexible in making the changes we requested. The film took only two weeks to make - we did receive the first draft of the highlight video in about 2 weeks after the wedding. The final product was beautiful - an amazing tribute to the day that I've watched over and over again. They do not just make cookie cutter wedding films - they are truly artists.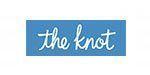 Andrea
Source: The Knot | Mar 29, 2019
Alex is just the most amazing person to work with! He was so professional from beginning to end, and I am so pleased with our wedding photos and videos. Not to mention that he is just so sweet and kind!! Our wedding had a million things going on, with little events popping up right after another, and he successfully captured everything flawlessly. You can find the wedding trailer he made for us on his website!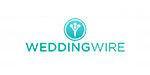 Lauren
Source: WeddingWire | Mar 19, 2019
They did a fantastic job! Alex was really flexible and open to our ideas. We are really happy with our photos and glad we went with New Jersey Videography.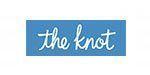 Jaime
Source: The Knot | Mar 14, 2019
Alex brings professionalism to this business along his creative nature. very much so up to date with the newest technology. He was nice, responsible, and more than On time...,just I want to say thank you for everything.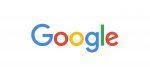 Baiba
Source: Google | Mar 13, 2019
We're happy we chose New Jersey Videography: they very professional ( on- time, considerate, and sensitive to the type of video we wanted ) - we actually didn't have to tell them very much and they got it right - the videography was beautiful, we chose the music, the editing was fantastic, and they were willing to travel.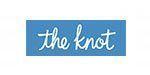 Chethan
Source: The Knot | Feb 28, 2019
Alex is professional and creative and we are so glad that we were able to book him and his team. They did a seamless job capturing moments: from our wedding preparations, to the ceremony, to the reception... The quality is amazing and you can definitely tell that much hard work went into it. We weren't going to have a videographer, but changed our minds..... , we consider ourselves very lucky to be one of New Jersey Videography's weddings and were SO excited to see our pictures and highlights reel on his website. Ryan and I would GLADLY recommend New Jersey Videography to any future bride and groom!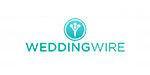 Liz
Source: WeddingWire | Feb 20, 2019
We have used New Jersey Videography for both my daughters weddings. I can't say enough to express the excellent service and professionalism. We recently used them for photography and videography, and photo booth. Everything turned out beautiful and I could not be more pleased. Alex is very accommodating and easy to work with. I asked for the same photographers that I used eight years ago and was able to use them. The fact that all of them are still there says something about how well the company is run. The photographs and video are amazing. I received so many compliments from all my guests both times I used New Jersey Videography. This is the best company and staff in New Jersey and I highly recommend using their services.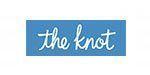 Elissa
Source: The Knot | Feb 14, 2019
New Jersey Videography produced a top of the line products. Alex was so accommodating and very interested in ensuring that he was able to capture our special wedding and be able to re-live that day over and over again. Compare his creativity to others and I promise you that you will easily see that his talent and special gift will be the best you could have ever imagined. I shopped around and believe me, no others even came close. The end result was more than perfect, it was magical and beyond anything I ever expected. Our wedding photos and the album... absolutely awesome! I urge everyone to visit his website and compare what is out there and hands down you will see a definite difference in the creative production that New Jersey Videography produces.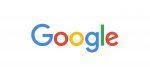 Monika
Source: Google | Feb 13, 2019
Words are not enough to express my overwhelming gratitude for our beautiful video produced by New Jersey Videography! Our day was not only captured so perfectly, but also brought back the emotions and excitement of our wedding. It really focused on the beauty of all that marriage is - the anticipation of spending eternity with your best friend, exchanging vows, the union of family and friends, and KISSING for the first time as husband and wife. I've watched our video about a dozen times since we've gotten it and I have the biggest smile and fullest heart every time I see it. Seriously I am in love with our video.Highly recommended!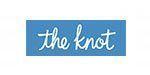 Jessica
Source: The Knot | Jan 31, 2019
We were so lucky to have New Jersey Videography to document our wedding! From the first conversation I had over the phone with Alex to the day we received our pictures and videos, Alex made himself incredibly available to us, answering any and all questions we had and taking any ideas we had. My husband and I had already seen some of his work and loved it and, other than a few key things we wanted to see that Alex graciously added, we really left the art up to him... And we were very satisfied by the final products! He really managed to observe who we were individually and as a couple and captured our day so accurately and beautifully I felt like a super star. Alex is an incredibly gifted master of his craft, and I would recommend him to anyone who wants the most.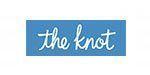 Karin
Source: The Knot | Jan 17, 2019
New Jersey Videography did an exquisite job on our wedding photography and videography. Alex and the entire team were professional and discrete throughout the entire ceremony. They captured every special moment and I could not be more please. At the reception the team filmed every element, while also finding time to record personal interviews from our guests for us to watch later, which was one detail that I never had even thought to ask for. The attention to detail and wonderful followup shows above and beyond commitment to bride and groom.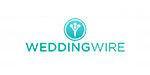 Cara
Source: WeddingWire | Jan 16, 2019
Alex and his staff were awesome...They simply went exceeded all my expectations. They are very reasonable in price packages and final product was excellent. Alex will definitely be my family member from now on... I would recommend New Jersey Videography to anyone who wants top of the line service.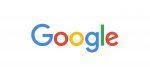 Gabi
Source: Google | Jan 09, 2019
Great Video Service. New Jersey Videography did a fantastic job producing our wedding video. They were very accommodating, pleasant, knowledgeable and professional. We look forward to watching our video for many years to come. We highly recommend New Jersey Videography.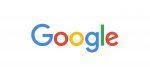 Kathleen Norman
Source: Google | Jan 07, 2019
We had a HUGE wedding with over 500 guests and the team at New Jersey Videography were able to capture so much on hi,. We watched the video they shot, and it looks amazing. Top-notch services..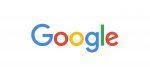 Doy Prockter
Source: Google | Jan 05, 2019
They have a creative eye! You want to be able to capture your wedding on film and the team here does just that. Fabulous.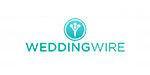 Tara
Source: WeddingWire | Dec 31, 2018
New Jersey Videography did our wedding on 9/7/2018. They were amazing. We have some of the most beautiful shots of our wedding. They hang in our family room. They do the traditional poses, but what we loved were the more nontraditional, and candid shots they did. Some of our favorites were of our 17 months old son. They got a series of him looking out the window, they captured his personality perfectly. I believe the venue was also new to Alex. He did phenomenal working at a new venue. He is my first recommendation to anyone I know that is getting married, and will continue to be. My husband and I will never regret our choice. Our wedding photos will continue to hang in a spot that is first seen by us and are guests for years to come. Thank you Alex for making our wedding day so memorable, and helping us keep those memories with such beautiful and amazing pictures and video.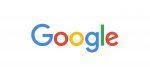 Sierran Plocker
Source: Google | Dec 27, 2018
We LOVE the video we received. The woman who shot the video footage did a fantastic job. She was able to catch angles we would have never thought of. Her vision for beauty is incredible. Thank you.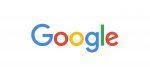 Carsile Robert
Source: Google | Dec 27, 2018
You can find a photographer anywhere to take pictures, but it takes a lot of searching to find someone as talented as the team at New Jersey Videography. The photos look like they should be in a magazine.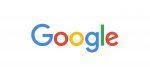 Khong Van
Source: Google | Dec 27, 2018
Who knew a video of a wedding could look so fantastic. The quality is far superior than any other video I have seen, and the videographer captured the moments we will treasure forever.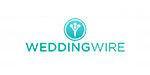 Hannah
Source: WeddingWire | Dec 25, 2018
Everything was so awesome! From the engagement pictures to the actual day, they listened to everything we wanted and went above and beyond to capture my special day. The creativity was out of this world. I thought I was creative, but after looking at the pictures and video and just being myself with my fiance at the time, it wast stunning. They are flexible and they travel to accommodate you. You can't go wrong with choosing them! Believe me, you can't find a better photographer or videographer ANYWHERE and you will regret not choosing them.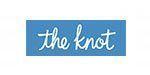 Nicole
Source: The Knot | Dec 22, 2018
I do not know how to begin to brag about New Jersey Videography... Hands down, Truly the best and most reasonable investment my Husband and I did for our wedding... And to think we almost didn't have a photographer and videographer because we thought it would blow out budget. Definitely NOT THE CASE! Their prices are affordable and the service that they provide is priceless. On our wedding day they were professional and you almost didn't notice them around. It's was like they invisible but they truly captured every single moment that we requested, and the end result was amazing. I honestly believe that our video same day edit clip was the biggest hit at our wedding... Truly the icing on our cake! It's been 3 months since they did my wedding and I still watch my pictures and video clip and constantly getting compliments are the incredible work these guys did! I would recommend these talents for any occasion and I know I will use them again. I wish you many blessings New Jersey Videography! I know you will go extremely far in your careers.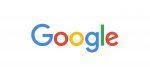 Huy Hoang Thien
Source: Google | Dec 17, 2018
They took the hassle out of wondering who would record my wedding. They did a fantastic job and I still cry when I re-watch the footage. The gentleman who recorded our wedding got the most important parts and when I watch the recording, it is like I am back in the chapel again. Great service.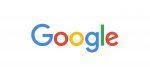 Michella
Source: Google | Dec 13, 2018
LOVE LOVE LOVE OUR VIDEO! UNBELIEVABLE! Exceeded our expiations from beginning to end. We are overwhelmed with emotion every time we watch our video. Our family and friends are beyond impressed. Upon meeting Alex, we new immediately that we were in good hands. He went out of way to help us create the kind of video we always imagined. Great editing and music choices. Our wedding video was very well done. We could not be happier. FIVE STARS!!!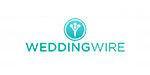 Nina
Source: WeddingWire | Dec 10, 2018
We had a wonderful experience with New Jersey Videography for our wedding. Alex provided us with the exact style we were looking for and was extremely easy to work with. I would recommend them to anyone looking for an excellent value and extremely professional service. No complaints whatsoever!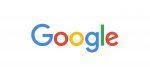 Stacy Brumley
Source: Google | Dec 07, 2018
The videographer they sent out to my wedding was flexible and even adjusted us to create some amazing shots. He gave wonderful direction. The photos and video came out superior. Thank you.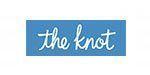 Angelica
Source: The Knot | Dec 06, 2018
I would highly recommend New Jersey Videography to anyone looking for a super professional photographer. They did such an amazing job throughout the day, capturing all the especial moments. The pictures and videos were amazing. In the beginning my husband did not want to have a videographer and he hesitated even after we signed the contract because he didn't see the point on getting a videographer, but once he saw the results he was so glad I decided on hiring Alex and team. It is definitely one of the best decisions and a great way to remember your day forever.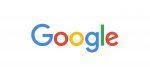 Binh Chien
Source: Google | Dec 01, 2018
The best videographers in NJ. They got some footage of my wedding and their prices and services didn't let me down one bit.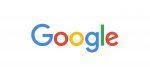 Pham Luong
Source: Google | Nov 28, 2018
The prices for their video and photography were crazy. They had several packages to choose from and we were able to find many that fit into our budget. The photos that the woman took of our wedding came out better than we could have imagined.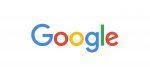 Jason Hochman
Source: Google | Nov 27, 2018
Incredible! The video and picture quality are amazing, and the price was affordable too. Thank you for your hard work and making our day special. We can now remember it forever.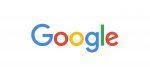 Gantt Karry
Source: Google | Nov 24, 2018
You captured the entire day and created unbelievable memories for us and our family. Thank you so much for the beautiful pictures and video!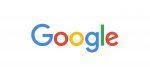 Hang Nam
Source: Google | Nov 24, 2018
We enjoyed working with everyone at New Jersey Videography .They offered affordable videography services and they showed up on my big day early to setup and prepare. I was impressed with how great the video turned out too.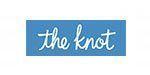 Jen
Source: The Knot | Nov 23, 2018
Awesome guy to work with! So sweet and easy to work with, I personally plan on recommending him to all my friends. At first I was worried since we were the first out of a bunch of my friends who had gotten married to go with him, but boy did I make the right decision! I loved ALL the pictures and the same day edit and so did some of my friends who recently got engaged and they will be using him in the future as well. Alex is great, seriously, THE BEST!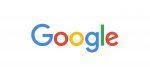 Zern Hoach
Source: Google | Nov 21, 2018
My wife cannot stop talking about the video from our wedding. She has already shown everyone she knows! The video looks incredible and the gentleman we worked with was super friendly and helpful the entire time.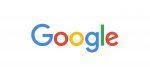 Charles Chary
Source: Google | Nov 17, 2018
The gentleman they sent out to photograph my wedding was phenomenal. He got great shots of us exchanging vows and the video came out perfect. Everyone was easy to work with and the price was right too. If you want to capture that special moment, hire New Jersey Videography.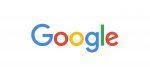 Anderson Manh
Source: Google | Nov 15, 2018
We never thought to have a video shot of our wedding until someone referred us to New Jersey Videography. We enjoyed the before ceremony interviews as these really allowed us to capture our feelings in the moment. Two thumbs up.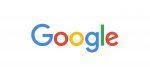 Kristyn
Source: Google | Nov 15, 2018
I am still wiping away the tears of joy after viewing our wedding film. New Jersey Videography captured each and every single moment of our special day making our wedding movie an emotional journey for my husband and myself. Anyone and everyone who has seen our video have been beyond impressed. My husband and myself are so thankful to New Jersey Videography for their talents and their ease. The entire team was so wonderful and pleasant to work with! They have always provided excellent and thoughtful customer service and recommendations how to make our wedding day even more special! We think it is a great investment to get the absolute best, and for that we would recommend New Jersey Videography every time. We just cannot say enough about New Jersey Videography team! They are fantastic and truly amazing! Thank you New Jersey Videography for giving us such a great memories!!!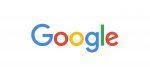 Thanh Canh
Source: Google | Nov 10, 2018
You can find a photographer anywhere, but you cannot find a photographer this good anywhere. If you want good photos of your wedding, this is the place to call. They are fantastic, and they do not take ages to develop the photos either.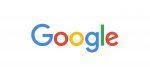 Hang Vietciap
Source: Google | Nov 08, 2018
When another company let me down two days before my wedding New jersey videography sent someone out immediately. They came prepared and took photos and shot video of the wedding. The results were phenomenal and the prices were great too. Hire them!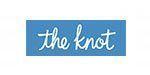 Ruth
Source: The Knot | Nov 08, 2018
I would highly recommend Alex and his team to anyone needing a hassle free professional photographer and videographer for any occasion. I will admit that it seemed almost too good to be true and a little to easy. I booked our wedding through email and made all payments through PayPal. I never meant or spoke to Alex over the phone, everything was done through email. On our wedding day I was a little nervous that no one would show-up, and to my wonderful surprise when the limo arrived they were outside of the church waiting for us. As soon as we stopped Alex introduced himself and started taking beautiful pictures.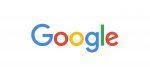 Connie Snider
Source: Google | Nov 08, 2018
We hired New Jersey Videography to shoot video of our wedding and take photos too.. The woman we worked with was kind and she truly cared about getting the shots we wanted. She recorded our first dance as a married couple and the video is beautiful.. Thank you.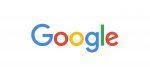 Aprillia Byarke
Source: Google | Nov 07, 2018
He made us feel comfortable the entire time while capturing intimate moments. He is efficient but thorough. Our pictures came out more beautiful than we ever imagined and now we have wonderful memories to last us a lifetime! We chose New Jersey Videography for our engagement and wedding photos. Our pictures and videos are beautiful and working with Alex was a great experience! He is very professional but easy to work with. We would recommend him to anyone and will hopefully be calling him again for family photos. Alex is absolutely wonderful!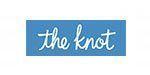 Melissa
Source: The Knot | Oct 29, 2018
Alex did an amazing job on our wedding! I was amazed at the quality and creativity he produces. And he's a pleasure to work with - so nice, professional, and personable. He really listens to what you want and definitely delivers. So happy we chose New Jersey Videography for our wedding. I highly recommend him!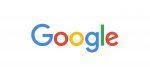 Steven Hanck
Source: Google | Oct 28, 2018
Alex and team were amazing! He took the time to meet with my wife and I before our wedding to ensure everything would go perfectly and it did! The pictures and video came out perfect. His team was so nice and great to have with us on our special day. I would strongly recommend them for your special day, thanks Alex!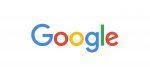 Philadona Nythil
Source: Google | Oct 24, 2018
I would recommend New Jersey Videography to anyone in need of video or photos for their special day.. The team here is friendly and we are happy with the results.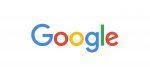 Ursula Schoner
Source: Google | Oct 22, 2018
The team at New Jersey Videography came highly recommended to me from someone I know, and I have recommended them to others. They are the best of the best. When it comes to your special day, do not take any chances and hire this team!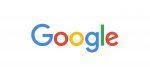 Vanessa Timm
Source: Google | Oct 21, 2018
Thank you, thank you, thank you. We cannot express our gratitude enough. You made our day special and our memories will forever live in the video you recorded.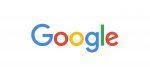 Lola Greene
Source: Google | Oct 17, 2018
Our video and pictures from our wedding came out fantastic. We were pleased with what was received and we have already recommended them to one of our friends who has an upcoming wedding.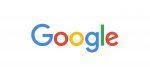 Scott Mack
Source: Google | Oct 17, 2018
Will happily use them again and again! Best wedding photographers in New Jersey I'm convinced!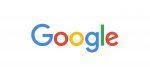 Rosario Macdonald
Source: Google | Oct 17, 2018
Great customer service and a great experience all around from New Jersey Wedding Photography.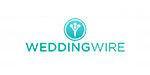 Stacy
Source: WeddingWire | Oct 16, 2018
New Jersey Videography was excellent. I love my photo's and video. Alex was very flexible and worked within my budget. They took so many great pictures I had a hard time choosing ones for my book! I love the fact you never knew they taking pictures. They blended right in with the all the fun, yet captured all the great moments of my wedding and reception plus photos I would of never thought of to take. I also loved the fact you get all your pictures on a USB and that's included in your package. Many other photographers charge a huge fee for this. He worked with me to add pictures into my final book and I couldn't be happier with it. I would give this service more than a 10. If you want great lasting memories of your special day, New Jersey Videography should be your choice.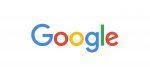 Jace Grand
Source: Google | Oct 15, 2018
My husband and I have already recommended New Jersey Wedding Photography to others based on our experience with them last fall at our own wedding. Super pictures and super people!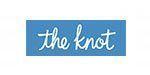 Jiaxin
Source: The Knot | Oct 12, 2018
Working with Alex was nothing but a pleasure. I hired them for our wedding at The Manor and the results they produced were nothing short of amazing. Both my husband and I were extremely pleased with their creativity, professionalism and cost. Alex and his team work great together, and they complement one another perfectly. I highly recommend them for any future bride that wants to have lasting memories of her wedding day. Thank you !!!!!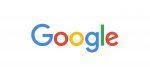 Jen
Source: Google | Oct 12, 2018
Alex from New Jersey Videography is an amazing and incredibly talented videographer. Brides...if you are reading this, it is the absolute best investment you can make on your wedding!!! He is really great and easy to work with - professional, kind, great personality, helpful. I was so nervous on my wedding day and he helped me calm down, talked to me, made me laugh. My husband and I are still in awe of how great our video turned out. It was so beautifully filmed and captured for us, our love and our day so perfectly. My own wedding video has become the single most treasured expense of all of our wedding costs and I really cannot over-exaggerate the value of it- it is so worth it and so beloved by my hub and I, as well as and our families.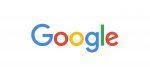 Geraldo Niles
Source: Google | Oct 05, 2018
We are thrilled with our pictures and video from our recent wedding. The pictures are amazing and the video has come in handy for showing friends and family who could not make it in for the actual wedding...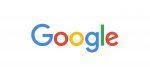 Rowena Nieves
Source: Google | Oct 03, 2018
We got married two weeks ago and already received our video and photos... The turnaround time was amazing, and the price was affordable.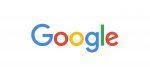 Alice Crutcher
Source: Google | Sep 30, 2018
Our picture turned out so much more beautiful than I could have ever imagined. Thank you!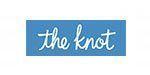 Marina
Source: The Knot | Sep 27, 2018
We hired New Jersey Videography for our wedding. I couldn't wish for a better professionals who took AMAZING pictures. The quality, the moments they had captured, their personality-- every single aspect of their work was outstanding. The other thing that was very important to us was the affordability. I called about 25 people before I found Alex, and I guess it was my lucky day when I came across his web site. Alex is a very responsible, creative artist. His final product can be definitely called art:)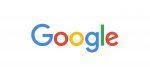 Thor Alvis
Source: Google | Sep 24, 2018
Our photographer was wonderful! He captured the nuance of every moment, our wedding pictures from you are something we will treasure forever.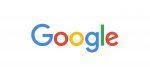 Amanda
Source: Google | Sep 23, 2018
NJ Videography was amazing and professional from the first meeting to leading up to our wedding, and the day of. We had Frank the day of the wedding and he was great to work with. He gave great tips and really helped me be comfortable in front of the camera! We have not received our video yet as we were told 7-8 weeks from our wedding date which was 9/8/18, so i will update my review once we receive our video! So excited to receive it and relive the best day ever!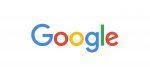 Jay Harrison
Source: Google | Sep 23, 2018
Thank you for your time! We really enjoyed working with our photographer. He did an amazing job and produced wonderful pictures for us to treasure.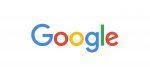 Logiver Conner
Source: Google | Sep 22, 2018
Our pictures are gorgeous, and the price was within reason too. Thank you for your hard work and help. I would recommend New Jersey Videography.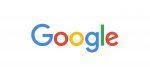 Valerie beu
Source: Google | Sep 20, 2018
When we received our wedding pictures back, I thought they were sample photos. They looked stunning. I am absolutely in love with the photos. Thank you for your hard work.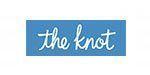 Enid
Source: The Knot | Sep 17, 2018
Working with Alex was an amazing experience from start to finish. From our first meeting it was clear that he was a consummate professional - he put our minds at ease and took the time to really understand what we wanted. In the weeks leading up to the wedding he was always available to answer questions - it was great to know that of all the details that needed handling, we did not need to worry about this. On the actual day, Alex and his team were just awesome - a perfect sense of when to be invisible, when to work for a special shot, when to get a laugh and even when to lend a hand. Honestly, not only does the finished product perfectly capture the emotion and excitement of our day, it was a better day for having Alex be a part of it.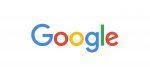 Sara Benson
Source: Google | Sep 17, 2018
We are more than happy with our wedding day video. It came out wonderful and the videographer knew what he was doing. I am happy he was able to catch me walking down the aisle! Top-notch service.
Do you have questions? Would like to schedule an appointment with the best rated New Jersey videographers and photographers, please contact our studio.