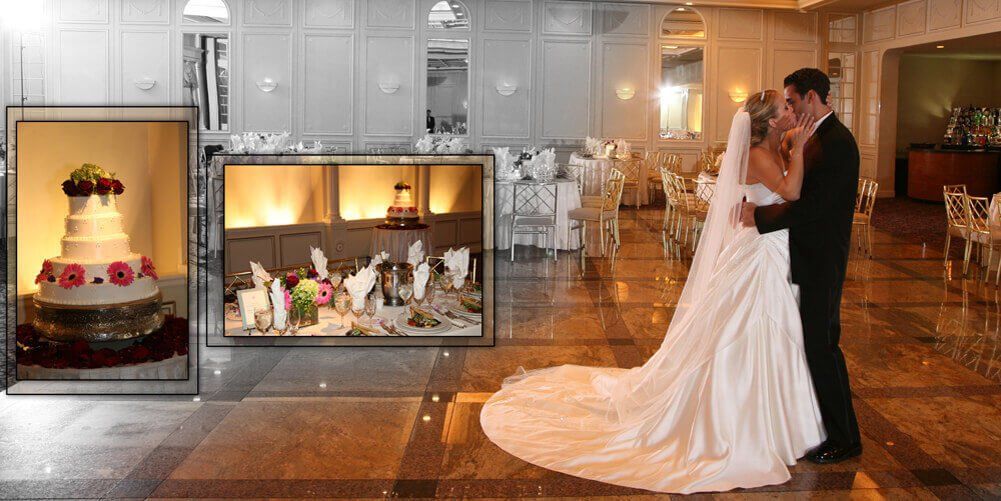 Outstanding Wedding Video Samples
Rely on the unlimited creativity of New Jersey Videography for affordable wedding videos. You get outstanding quality, and the wedding videography prices are very reasonable. Indian wedding video will inspire brides with fabulous ideas and creative details. Our NJ photographers are best in region, they pull elements out of everyday surroundings and mix them to create a visionary story that tugs at the heart. We product absolutely the best bar mitzvah videos.
You'll be amazed at the comprehensive approach taken by the talented professionals who'll film your Big Day. Your wedding videographer captures results that are always romantic and emotional, portraying the magic of your wedding day. New Jersey Videography's expert staff unobtrusively documents your special moments as they spontaneously happen. Committing your wedding day's elegance and beauty to digital film may be the most authentic way to remember it — with wedding cinematography that's honest and most of all, joyful. Have questions? Contact us.
Unique filming style, passion and mastery of the latest videography and cinematography techniques have earned New Jersey Videography widespread acclaim. We continue to thrill our growing clientele by showing the true beauty of your special day from a traditional or Indian wedding, Bar and Bat Mitzvahs, Sweet 16/Quiceañeras, anniversary and birthday parties to video commercial production.
See it for yourself: Wedding Highlights
Wedding Cinematography
As you plan the perfect wedding day to embody your distinctive taste and style, the elite team from New Jersey Videography stands ready to capture every moment for posterity. They know what this day means to you, and they're passionate about capturing every enchanted moment with wedding videography that perfectly suits your style. Book your wedding videographer today!
The award-winning New Jersey-based videography company looks forward to exceeding all your wedding videography and cinematography expectations. You get:
Multiple cameras
Unlimited locations
As many digital still shots as you want
An online galley and photo album
Slide shows
Video highlights
View your wedding ceremony video at your reception
Fully-edited master copies of your event
Affordable packages
Free digital negatives of photos
Free raw footage
What sets New Jersey Videography apart? How about:
Wireless microphones
Professional high-definition cameras
Cinematographic eye for detail
Postproduction fine-tuning
Professionally certified editing services
Creative filming equipment
Personalized Services
Expect personalized professionalism from beginning to end with New Jersey Videography. Your team takes time to get to know you as a couple, learn about your personal style, and understand what's important to you during your momentous day. On your Big Day, they document the events so inconspicuously that you won't even know they're there. You'll receive a wedding film that shows the day with creativity and flair as it represents your commitment as a couple.
Once you've decided to hire the professional wedding videography services of New Jersey Videography, you can relax knowing that it's taken care of. Don't give your pictures and videos another thought. You and your wedding party need only fulfill your obligations and have fun. Your video team will thrill you with memories of your day that will last a lifetime.
Wedding Videography vs Wedding Cinematography
Everyone has different needs and desires. While some couples prefer natural outdoor settings with little or no dramatic presentation, others like the pomp and elaborate settings befitting royals. Some brides like to keep it low-key, while others prefer to feel like a queen for the day. Whatever you want, New Jersey Videography happily accommodates your style.
Wedding videography often is best suited to more low-key weddings where you only need a single camera to capture the purity of your love without cinematic elaborations. Unexpected moments caught in candid video can prove to be outstanding highlights of your wedding day. In the expert hands of an experienced professional, wedding videography can supply you with a true recounting of the day's events. And you get a high-quality, high-definition recording that you can watch over and over to remember the special day. Contact us for a quote.
Wedding cinematography, on the other hand, is most appropriate if you want to create images that highlight the very best shots of your day. Using multiple cameras and special equipment such as booms, lights and cranes, wedding cinematography in the hands of a pro can turn your wedding and its varied angles into a film that can almost pass for an entertaining movie. Tell us what you need.
Both wedding videography and wedding cinematography rely on up-to-date digital recording equipment and professional editing processes. The main difference is that one allows the story simply to play out naturally, while the other creates cinematic images that enhance your story and provide an entertaining and illuminating experience for the viewers.
For Your Pleasure
Your wedding day should be fun and hassle-free. Your wedding cinematography team maintains clear boundaries that you never even notice, and they also can add fun to your festivities with bonus features. To boost your event to include digital features, consider:
Using New Jersey Videography's same day editing service to create a short film to show during your reception — of your ceremony, the bride and groom preparations, the post-ceremony photo session, introductions and the first dance
Renting a photo booth with an on-site trained attendant, props and online photo gallery
Providing a video guest book station
Choose the Best: New Jersey Videography
Since 1995, founder and president of New Jersey Videography, Alex Perelmuter has been creating the highest quality films and photos for wedding parties and other important events. A seasoned cinematographer in his own right, Alex thrives on taking the beauty and magnificence that is your wedding day and turning it into a tangible memory that lasts.
Proud to serve the New Jersey, New York, Pennsylvania and general Tri-State areas with a talented team of videography and photography experts, Alex would love to hear your story. He would be honored to turn your important event into timeless memories.
Alex always strives for perfection. To that end, he's happy to create a video package to suit any budget. Through New Jersey Videography, everyone has access to the highest level of professional wedding videography and expert wedding cinematography. No matter your budget, Alex will work with you.
Outstanding artistry comes in optimal packages starting at $1,995. See the menu of standard and most popular options on the Videography Prices page. To get in touch with Alex, call 732-986-6332 or email alex@www.newjerseyvideography.com. He'll discuss customized packages that can set your day apart in truly spectacular style.
WEDDING VIDEOGRAPHY FOR NEW YORK & NEW JERSEY